Welcome to the interwoven world of Lois Gaylord, where everything is connected. Her deep connection to Spirit and "fiber-brained" ideas have brought her to avodat ha'lev, the work of her heart. Lois weaves these two passions into her ceremonial cloths. And through her works of art, she explores the connections between our daily lives and Spirit.
Upcoming Events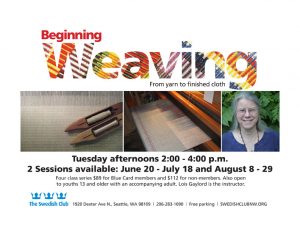 Beginning Weaving Classes at the Swedish Club, Seattle – Meets on Tuesday afternoons from 2-4pm
New Classes begin on, June 20 & Aug. 8th.
From yarn to finished cloth, learn the fundamentals of this ancient craft. Series of four two-hour classes: 6/20, 6/27, 7/11, 7/18 – 2 – 4 p.m. Second summer session starts on Aug. 8th – dates: 8/8, 8/15, 8/22, 8/29. Summer classes are also open to teens with an accompanying adult. If the dates conflict with other summer plans, contact me and let's see if I can accommodate your schedule. Contact the club to register: (206) 283-1090 or rsvp@swedishclubnw.org – See Programs & Classes Page for class description.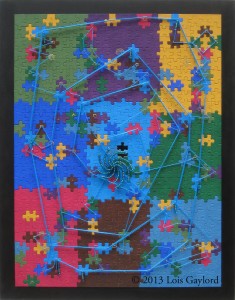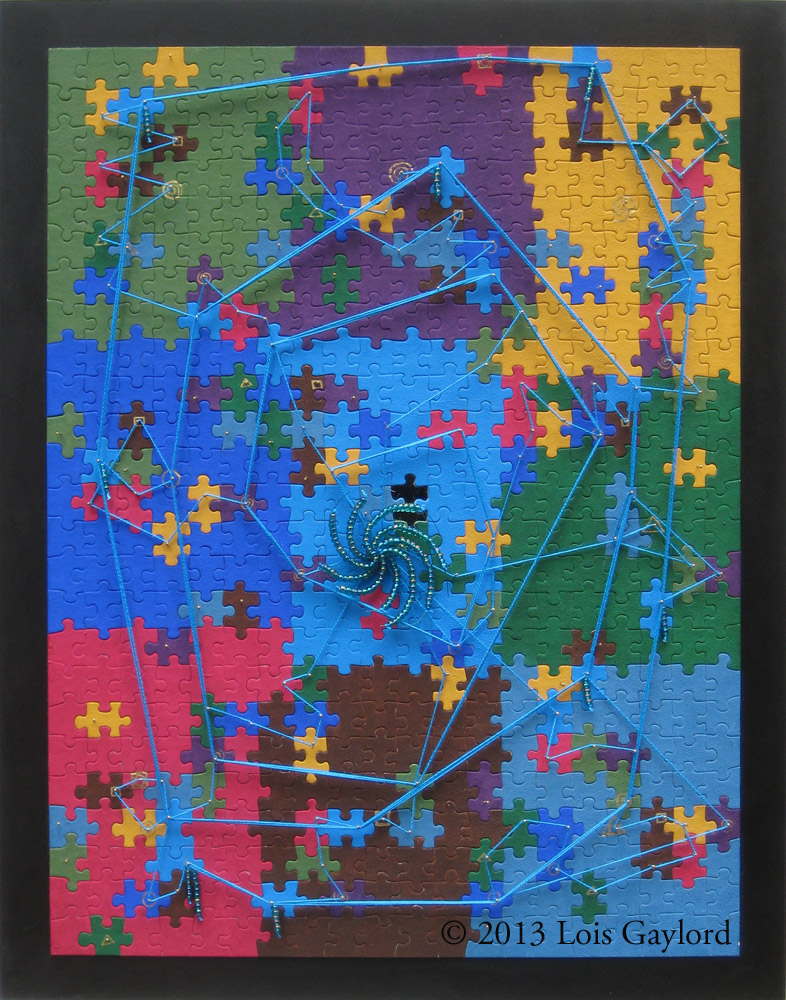 Directory:
Follow the threads that connect the pieces of her puzzle on her blog Interlaced Musings.
Discover how she got here on the about page.
Find out what she's doing on the calendar page.
See more of her art on the gallery page.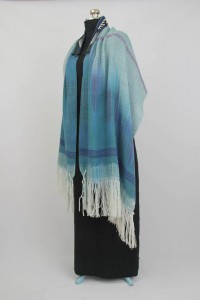 Learn more about ceremonial cloths and tallit on these pages.
Mission: To create art with a spiritual focus or for spiritual use, art that celebrates the threads of spirit that connect us all. To make beautiful cloth in support of a person's spiritual practice.